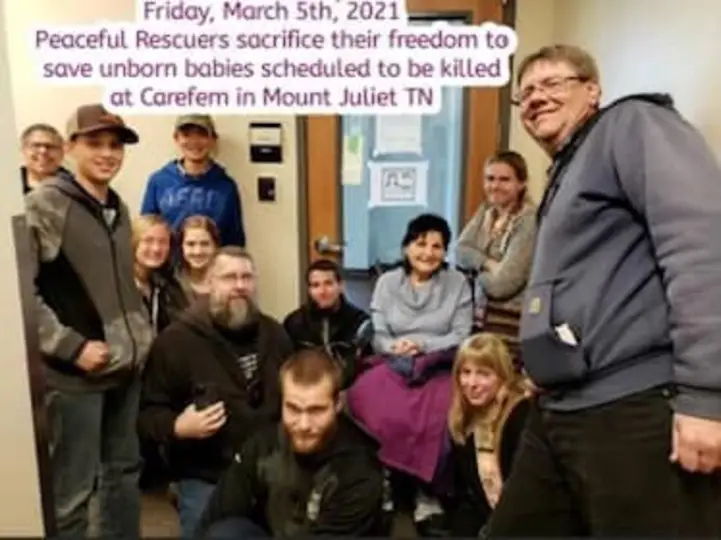 11 Christians are facing indictment by the FBI for interposing on behalf of the pre-born in Mt. Juliet, TN. The goal of this fundraiser is to help support:
· Cost of travel and lodging for appearing in court
· Cost of attorneys for defense
· Any other court fees that arise
· Religious liberty all over America
This is our opportunity to stand with our brothers and sisters in Christ by helping to bear their burden to lighten the work that God has given to them.