UPDATE (05.24.23):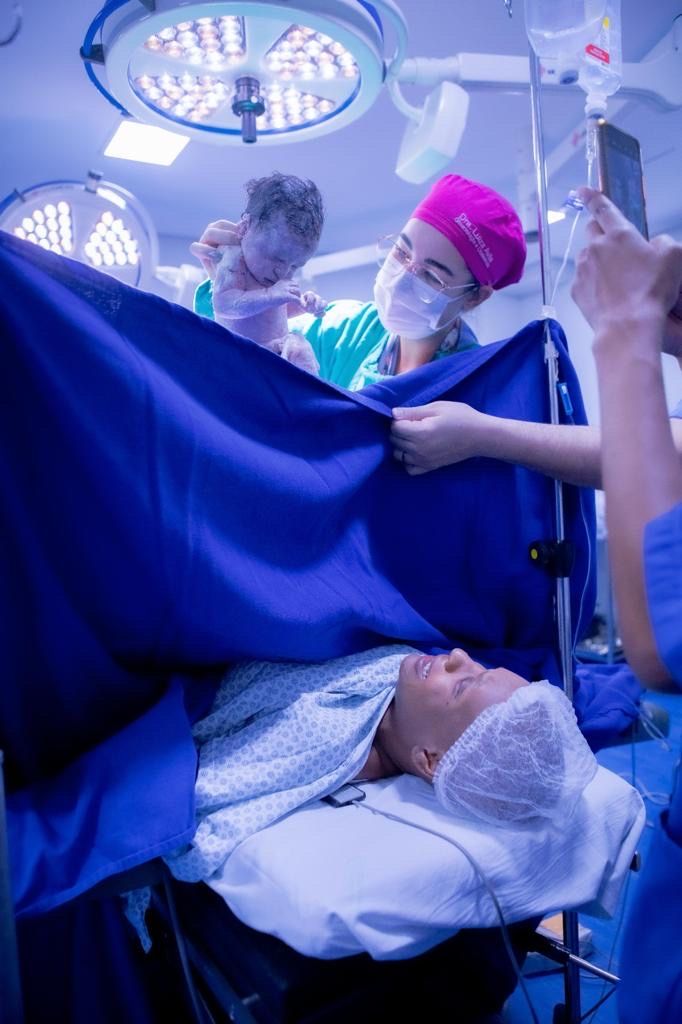 We are delighted to tell you that Michelle's baby girl Maya arrived on Friday by c-section and is doing very well. Thank God for this little miracle, for all your support, and for Michelle's courage.
Michelle will undergo further tests this weekend to see if the cancer has grown, so please continue praying for her and her family.
God bless you all,
Tim Jackson

----------------------------------------------------------------
Michelle de Oliveria (37) is facing a heartbreaking reality: her Stage IV cancer means she will likely have to say a final goodbye to her son Joachim (6) and newborn baby after she gives birth in May.
She is now 8 months pregnant and has shown the most remarkable bravery in saying "no" to abortion and choosing life for her unborn baby, despite that reducing her chances of surviving metastatic breast cancer.
Her own mother died of cancer and now Michelle is making the ultimate sacrifice, risking everything so that her baby can have life.
Living in tremendously difficult circumstances already in Belo Horizonte, Brazil, she had to raise Joachim without any support from his father, while the father of her unborn baby urged Michelle to abort.
Michelle however was strong enough to know that our duty as parents is to protect our children at all costs.
As she continues palliative care while awaiting the baby, Michelle needs our help to pay the mounting expenses of healthcare, baby formula and clothes, and to secure her children's future should she die.
Note from Tim Jackson at LifeSiteNews:

My wife and I met Michelle in January in Belo Horizonte, and can testify to the dire need she is in.

Apart from the hardship of knowing about her impending death, Michelle is struggling to pay for the basic necessities, so your help will be so greatly appreciated.
The money will be collected by Michelle in Brazil.
Finally, please ask people to pray for a miracle. Michelle is choosing to love both of her children regardless of the cost.